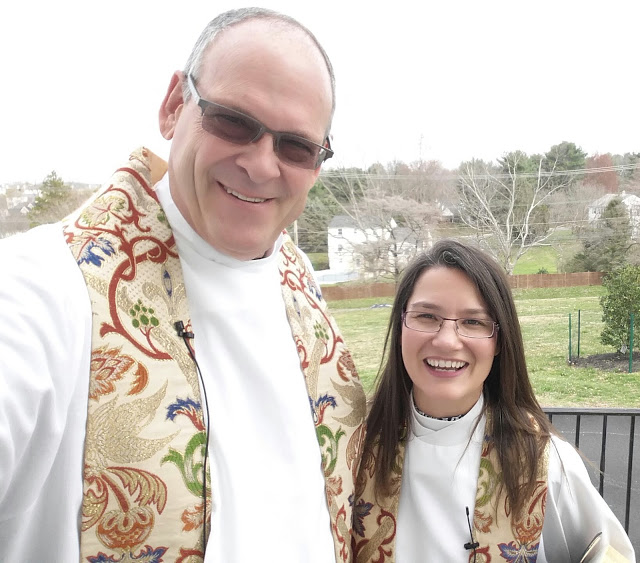 The clergy staff at Saint John's are the Reverend Dr. John T. Sorensen, Rector and the Reverend Jill LaRoche Wikel, Assistant Rector. They both enjoy preaching, and you can check the alternating schedule on this website.
John, also called Fr. John, joined Saint John's in 2006. A 1985 graduate of Virginia Theological Seminary,  he previously served as a school chaplain and parish priest in New York, Texas and Virginia. He earned undergraduate degrees from Cape Cod Community College (1978) & Boston College (1982). In 2004 he earned a doctorate from Seabury Western. As Rector, he is responsible for worship, and administers the overall ministry of the parish. Email:
rector@saintjohnsconcord.com
Jill, also called Rev Jill, is part-time assistant at Saint John's . A 2002 graduate of Cambridge's Episcopal Divinity School, Jill previously served as assisting prest at St Peter's in the Great Valley and several other parishes in our diocese before
joining Saint John's in 2012. Her BA is from Boston University.  Jill leads St John's youth ministry, and mentors two women's ministry programs. Email: jlarowils@gmail.com.