Chester Eastside
Founded in 1985, Chester Eastside serves the community of Chester at Saint Paul's Episcopal Church. The core of the organization is a food service program that provides over 100,000 meals a year to community residents. Chester Eastside also offers adult and child educational programs – "Helping people of all ages be all they can be." Their Judy Coslett Learning Center provides a safe and stimulating after-school space for children at the Phoenix After-School Academic Enrichment Program held at Saint Paul's.
Several of St. John's parishioners volunteer to coach and mentor students in their after-school learning and to assist them in completing homework assignments; more parishioners are always welcome to join these volunteers!
St. John's also supports Chester Eastside with several collection drives each year, from school supplies collected over the summer to gifts for Christmas.
Photo of End of year picnic for the Phoenix After-School Academic Enrichment Program.
St. Mary's Food Cupboard, Chester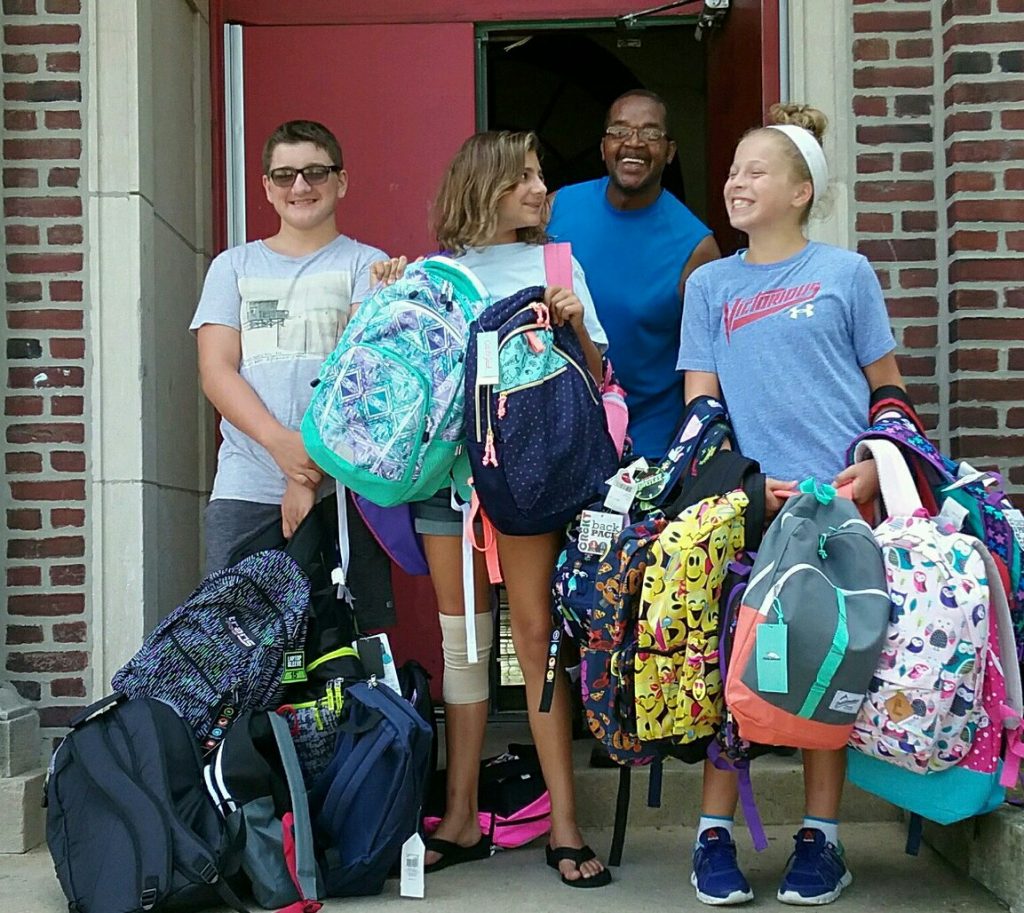 St. Mary's Food Cupboard is a weekly outreach program committed to addressing the solution towards the issue of hunger in Chester and surrounding communities, by preparing and distributing nutritionally balanced food bags for individuals and families in need.
St. John's collects food and toiletries for St. Mary's Food Cupboard. On the first and third Thursday of each month, parishioners from St. John's brings our donation to St. Mary's. We also support the Food Cupboard in November with donated turkeys, hams, and other "feast" items.