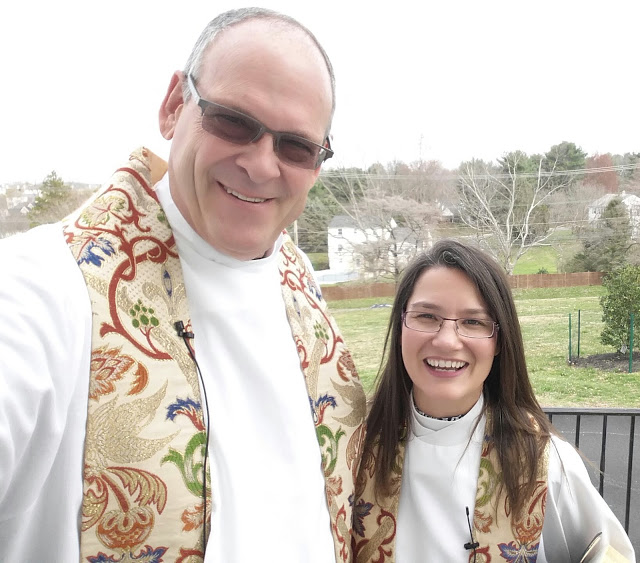 The Rev. John Sorensen, Rector
John became Rector of Saint John's in July of 2006. He was previously rector of Trinity Church, Plattsburgh, New York for sixteen years, and before Plattsburgh served as a school chaplain and assistant priest in Alexandria, Virginia and Midland, Texas.
John grew up on Cape Cod and Stowe, Vermont working as a chef and small businessman. He attended the Culinary Institute of America, and holds degrees from Cape Cod Community College, Boston College (Human Development), Virginia Theological Seminary (M. Div., 1985) and Seabury Western Seminary (D. Min).  His thesis studied how people handle change in parishes and dioceses.
John lives in the rectory at Saint John's with his wife Jeannine, a Paoli Hospital Wound Care RN, his son Patrick, a recent graduate of Delaware County Community College, a cat, Skills, and occasionally a granddaughter, Tori. His daughter, Rebecca is married and with Daughter Tori lives in Lexington, SC. John finds spiritual refreshment at the water by beach or boat,  is an occasional woodworker and has in recent years become a season ticket holder with the Sixers.
John considers it his mission to help the Saint John's Parish grow in Christ and thrive as a parish. He loves studying the history of God at work in people. over the centuries. Ideally, a parish will have clergy who have different spiritual gifts and different preaching voices, and so we are blessed to have two priests at Saint John's.
The Rev. Jill LaRoche Wikel, Assistant Rector
Jill LaRoche Wikel (rhymes with Michael) has served as part time Assistant Rector at Saint John's for five years. Jill, her husband Glen and their three girls live in Lebanon, Pennsylvania. A 2002 graduate of Episcopal Divinity School in Cambridge, Massachusetts, Jill earned a BA from Boston University in 1997.  Jill most recently served Saint Mary's, Hamilton Village and Saint Mary's, Ardmore.
Jill is responsible for the Youth Ministry at Saint John's, Vacation Bible School, Women's Ministry and shares preaching and worship responsibilities with the rector. She is an avid camper and shares the love of craft beer with Fr. John and worship coordinator John Pachkowski.  Jill and John work together as a collaborative team to serve the people of Saint John's.

Jessica Villante, Music Director
Jessica earned a double Bachelors of Music in Music Education & Violin Performance,Magna Cum Laude, from Temple University.  She is Orchestra Director at Lower Merion High School. Since 2007 Jessica has coached with the Philadelphia Region Youth String Music, and has students in private instruction in her violin studio. She and her husband Chris have a new baby in 2017!
Jessica "Bowman" started at Saint John's in 2009 as violinist, and became director of Music in 2012. At Saint John's, Jessica directs children and youth participation in music at the 9:15 liturgy, serves and cantor and violinist, and leads music at the Children's Chapel. At 11 o'clock worship, she cantors and leads the adult choir, section leaders and soloists."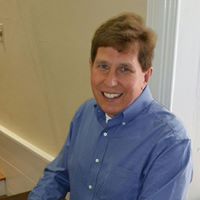 Gregory Rettew joined Saint John's as Organist in August of 2017. Greg previously served as Music Director at Daylesford Abbey, and more recently at Holy Trinity Lutheran Church in Wallingford. Greg is a graduate of Lehigh University, where he earned degrees in engineering and music. Greg is an I.T. Architect at Airgas in Radnor. Greg is a RC Plane hobbyist, meaning he flies Radio Controlled planes for fun!
Greg has his own pipe organ which he built at his Exton home. He and his wife Margot have four children. Margot is a French teacher in the Lower Marion School District, which is where our Music Director, Jessica Villante is also employed!