Weekly E-News December 22, 2018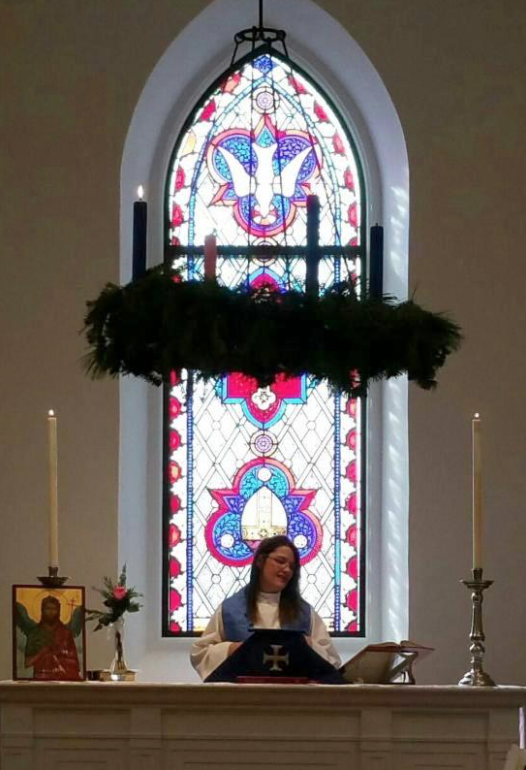 For a child has been born for us, a son given to us;
authority rests upon his shoulders; and he is named
Wonderful Counselor, Mighty God, Everlasting Father, Prince of Peace.
Please Join Us for Worship this Christmastide
December 23, 2018, The 4th Sunday of Advent
Worship at 8, or Lessons & Carols at 9:15 & 11 am
This Sunday features the story of the visitation of Mary with Elizabeth in Luke 1:39-55. Eliza- beth's child (John the Baptist) "leaped in her womb." Mary responded with the poem Magnifi- cat: "My soul magnifies the Lord, my spirit rejoices in God my Savior."
• 1pm, Sunday, December 23, help decorate the church for Christmas Eve!
December 24, 2018, Monday: Christmas Eve
3 pm Children's Liturgy
5 pm Family Service
Our popular 3 & 5 PM services are especially child friendly in content and length. They feature participatory Gospel Tableaus with Eucharist at each service, and a homily by Rev. Jill. Chil- dren may come dressed as shepherds, angels, animals (or bring stuffed animals), stars or towns- folk (regular dress). Christmas Carols are sung as the Gospel story progresses. Soloists provide music during communion. Age-appropriate Light-Stix illuminate the singing of Silent Night.
7:30 and 10:30 pm Candlelight Eucharist
The 7:30 and 10:30 PM services are Classic Christmas services with traditional music & candle- light. Fr. John is the preacher. Expanded choir, violin and organ. After Holy Communion at each liturgy, we will light our candles for the congregational singing of Silent Night.
December 25, 2018, Tuesday: Christmas Day,
10:30 am Christmas Day Eucharist
Fr. John leads worship on Christmas Day with an informal sermon and Christmas Hymns.
December 30, 2018: 1st Sunday after Christmas
Worship at 8 & 10 am (Combined 9:15 & 11 Services!)
Ponder the Gospel of John's theological commentary on the Incarnation: "In the beginning was the Word, and the Word was with God, and the Word was God." Baptism at 10am. Rev. Jill is Preacher and Celebrant.
January 6, 2019: Epiphany Sunday
Worship at 8, 9:15 & 11 AM
The Feast of the Epiphany features the Journey of the Magi (We Three Kings, Hymnal 128). Gaspar, Melchior and Balthazar join us. Fr. John, Celebrant and Preacher. Sunday School.
Since 1702, we've been celebrating Christmas at Saint John's
The Flower & Music Fund: To remember a loved one in the Christmas bulletin, or offer thanks for God's presence in your life, please contribute to the Saint John's Flower and Music Fund. The suggested donation is $20. This helps us purchase decorations at Christmas and Easter, and to provide special holiday musicians. Contributions received after December 17 will be in the Epiphany bulletin..
Come see the progress of our ministry space construction!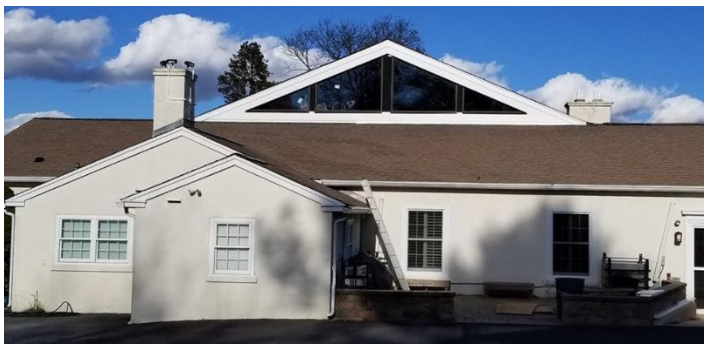 Photos below: A new electric panel energizes the new construction; Fr. John and the Electrician; they both had cancer during the Summer and Fall; Contractor Chris Ryan of Glenveagh Construction, stands in the Courtyard attic. Below, center: both new bathrooms were nearing completion this week. Chris hopes to complete construction by early December. The attic space is a fine bonus room for activities and for storage.
Click here to see a video looking out of those windows.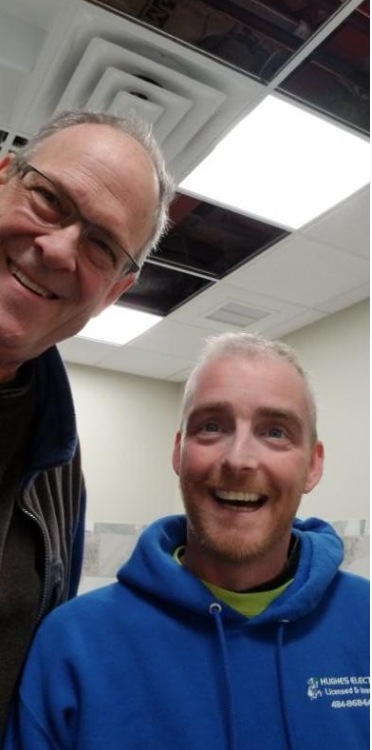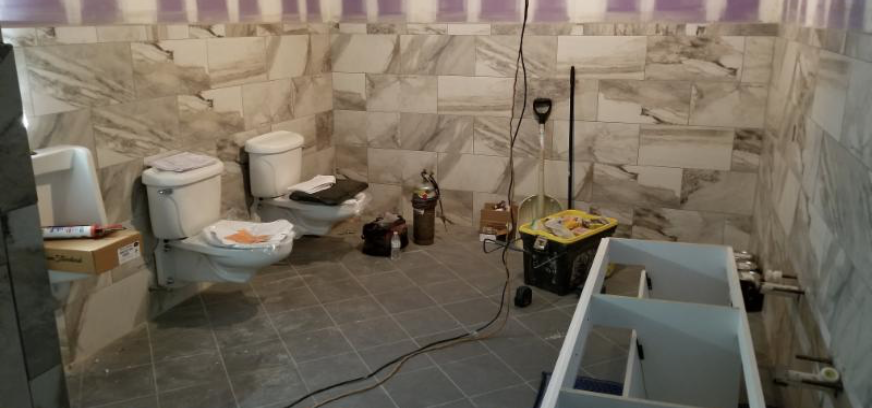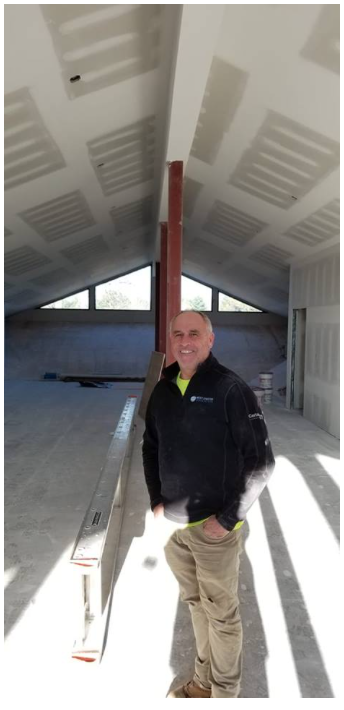 Contact Information
Address:
576 Concord Road, Glen Mills, PA 19342
Phone: 610-459-2994
Rector:  The Rev. Dr. John T. Sorensen:  Email
Cell Phone: 610-389-9278
Assistant Rector:
The Rev. Jill M. LaRoche Wikel:  Email
Cell Phone: 610-331-7135
Music Ministry:
Jessica Villante   Email
Organist:
Greg Rettew
Sunday School Director:
Margaret Hatcher:  Email
Parish Secretary:
Jane Russell,  Email