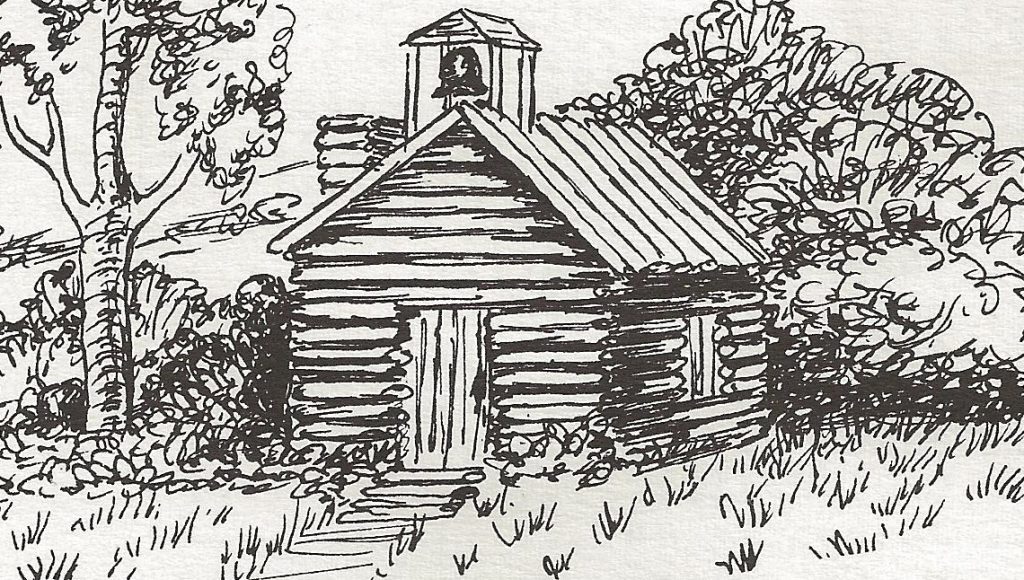 Worship is at the heart of all we do at Saint John's.  We have been worshiping in this place for well over 300 years, and we have a sense that we are part of something much bigger than ourselves. The early settlers in "Concord" began holding worship in 1697 in the home of John and Margery Hannum, a quarter mile up the hill. In 1702 they built a log cabin, the first church, 200 yards from the current building. In 1707, the church was stable enough that Queen Anne of England sent a pewter chalice and paten for Holy Communion, inscribed "Concord Church."  After adding on to the log cabin twice, in 1844 we built the current church and we've been worshiping here ever since.
To see a timeline of St. John's history, please click here.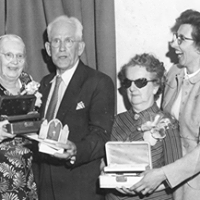 Leroy James, pictured in 1952 with other church leaders, was instrumental in rebuilding Saint John's after WWII, by running a Sunday School and building a Parish Hall to help the growing church.