Retirement Letter
Sisters and Brothers at Saint John's:
Twelve and a half years ago, in late June, 2006, Jeannine, Patrick and I left Plattsburgh, New York, where I had served Trinity Church for sixteen years. We arrived at the Saint John's rectory with our moving van full of stuff, full of hope for a fruitful ministry at Saint John's Church. It's been a great time for us, and I hope, for you, the people of Saint John's
For several years now, we've been working on general plans for where and when to retire. For the "where" we decided on Mount Pleasant, SC. Its convenient for us, our Daughter and husband are two hours away, along with our Grandchild. My sister is moving to the Charlotte, NC area. And Jeannine's mother and brother are already in Mount Pleasant so its a natural place for us to be.
As I turned sixty-six last September, the "when" was becoming clear. I could feel the subtle effects of aging. October's cancer surgery and the subsequent prolonged recovery made it even clearer that the time was near. Mainly, though, it's just the right time for me. My work here, I believe is complete. Or to use Biblical language, my time is fulfilled. I think that Saint John's is in a good place and that it's time to pass on command of this great ship to another person, to use a nautical metaphor. So I have filed paperwork to be officially retired as an Episcopal Priest beginning June 1, 2019. The Vestry and I have set May 19, 2019 as our last Sunday together, a time to celebrate thirteen years of ministry together.
Our Vestry and Wardens have been working with the Bishop's office to prepare for the changes ahead. You will hear more from them in the coming months. The vestry and I are meeting with the Deployment Officer of the Diocese of Pennsylvania in a few weeks, and the vestry can tell you more about the replacement process then. In the mean time, let's enjoy our last four months together with me as your rector!
I've mailed out an official retirement letter to the Saint John's mailing list. You can click on this link to download or view that letter, a bit more formal than what I write here.
Faithfully yours,
John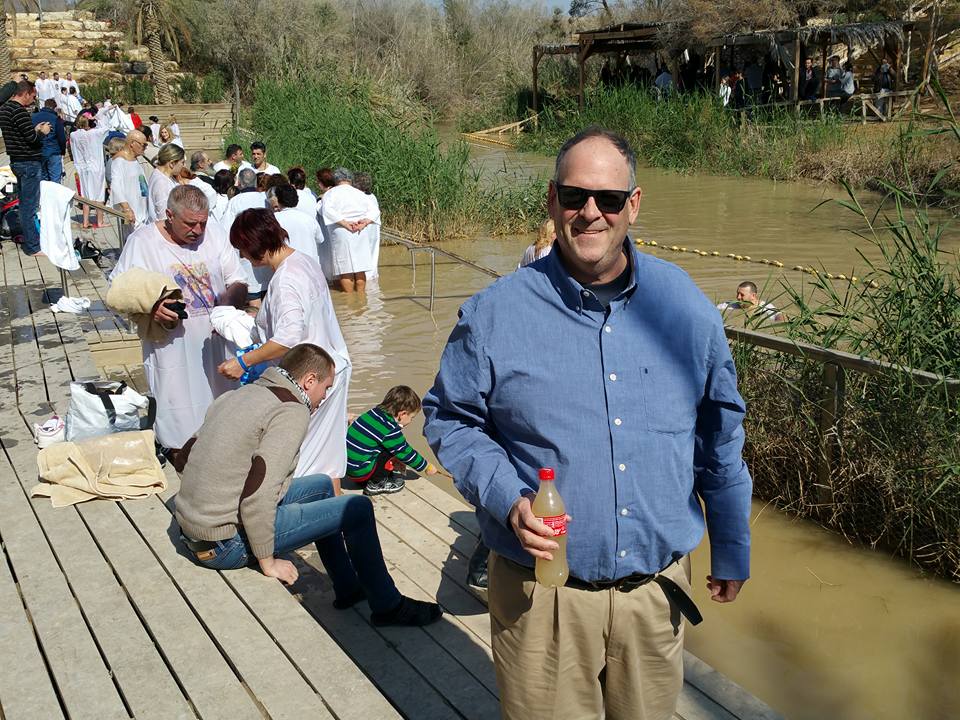 Brothers and Sisters in Christ,
The Humanitarian Disaster that has been left in the wake of Hurricane Harvey in Texas and Louisiana coast is massive. According to the New York Times, a rain gauge " at Cedar Bayou, about 40 miles east of Houston, had registered 51.9 inches of rain through late Tuesday afternoon. This total exceeds the previous record of 48 inches set during tropical cyclone Amelia in Medina, Texas in 1978″.   Never in United States history has this amount of water fallen during a storm.
As the remnants of Harvey move into our region this weekend, areas that were never expected to flood — like much of the City of Houston, are under water. The homes of people like you and me are flooded, uninhabitable. We want to help. Below, you'll see several article on ways you can help through Episcopal Relief and Development, our own denominational charity. The need is so overwhelming, I encourage us to focus on how we can help through Episcopal parishes and agencies on the ground, among the people who live in affected areas in Texas and Louisiana. You can give at church or directly to Episcopal Relief Hurricane Fund. The biggest need now is money. They don't need our old clothes or other items, we are told. Other ways to help may open up in the coming weeks.
Water has a terrible beauty about it. It is a symbol of cleaning and new birth, as in Baptism.  In the photo, I am standing at the Jordan River in Israel, as pilgrims are submerging in the water as a sign of the renewal of their baptismal vows, to honor the Christ who saved and redeemed them. The Bible has wonderful poetic references to water, quenching thirst, cooling the body. Without water, we would die. As Psalm 42 says,
1 As a deer longs for flowing streams,
so my soul longs for you, O God.
2  My soul thirsts for God,
for the living God.
But we only have to remember the Noah's Ark story to know that water, as a storming flood, is a terrible danger as well. We had a small boiler room flood here at Saint John's this Summer, while digging a trench to install a water line from the Parish Hall to the Rectory. That was followed by two broken water lines and two burst pipes in the Rectory. But that was nothing compared to the devastation from Hurricane Harvey. The stories of people helping people, providing Ark's for each other, is a reminder of the best of humanity and of God's presence in a broken world.
Summer is over for us, in that Labor Day Weekend was the end of our Summer Worship Schedule. The first Sunday of the new Program Year begins on September 10, when our three-service worship schedule begins with worship at 8, 8:15 and 11 am. Rally Day and Sunday School Registration are on September 17. The First day of Sunday School is September 24, when we will have a Celebration of our newly renovated Parish Hall classroom!
Blessings to you,
Fr. John