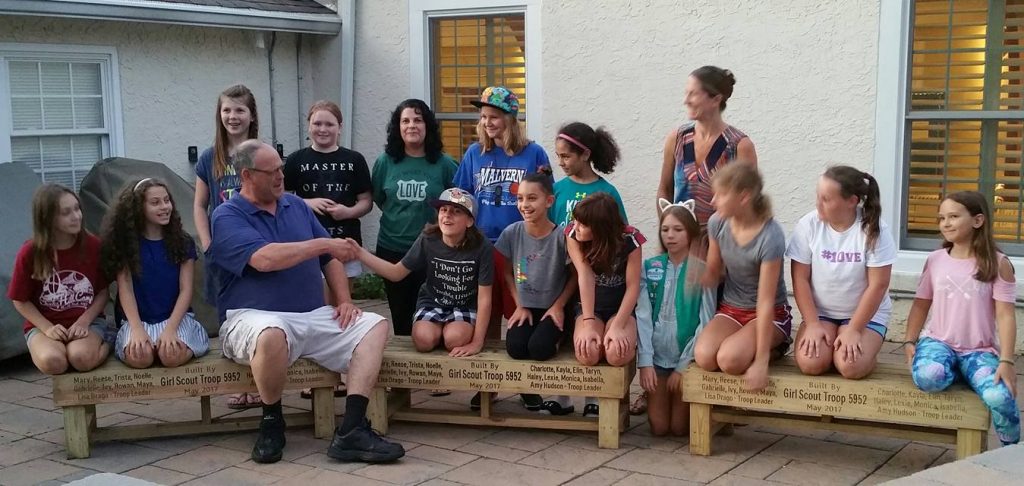 Girl Scouts Troop 5952
Girl Scout Troop 5952 has been meeting at St. John's Church since 2014. We are now a strong group of about 15 Cadettes who continue to grow and enjoy our time together.
St John's has been incredibly generous and accommodating over the years, and we have given back to the church by donating outdoor benches, donating books and supplies to church mission collections, helping with outdoor spring and fall cleanups, and helping with Father John's retirement dinner. We are so happy to be a part of the St John's family!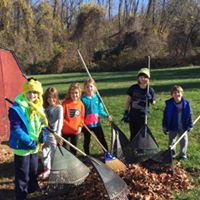 The Girl Scouts and Cub Scouts help with the Spring and Fall Church Grounds clean up day each year. Saint John's hosts Brownie and Girl Scout groups.   18-19_Pack 260_Calendar visual Final v3

Cub Scout Pack 260
Pack 260 has been meeting at St. John's since they were formed in 1946.
We have fun while learning and building character in every child who passes through Pack 260. Our adult leaders and parents instill Scout values while ensuring each child is meeting challenges, doing things they like to do and developing strong friendships throughout the year. We encourage children to recognize their duty to God and encourage each and their adult leaders to be faithful in their religious duties. Our Cub Scouts learn duty to God, country, others and self.