Saint John's  Sunday School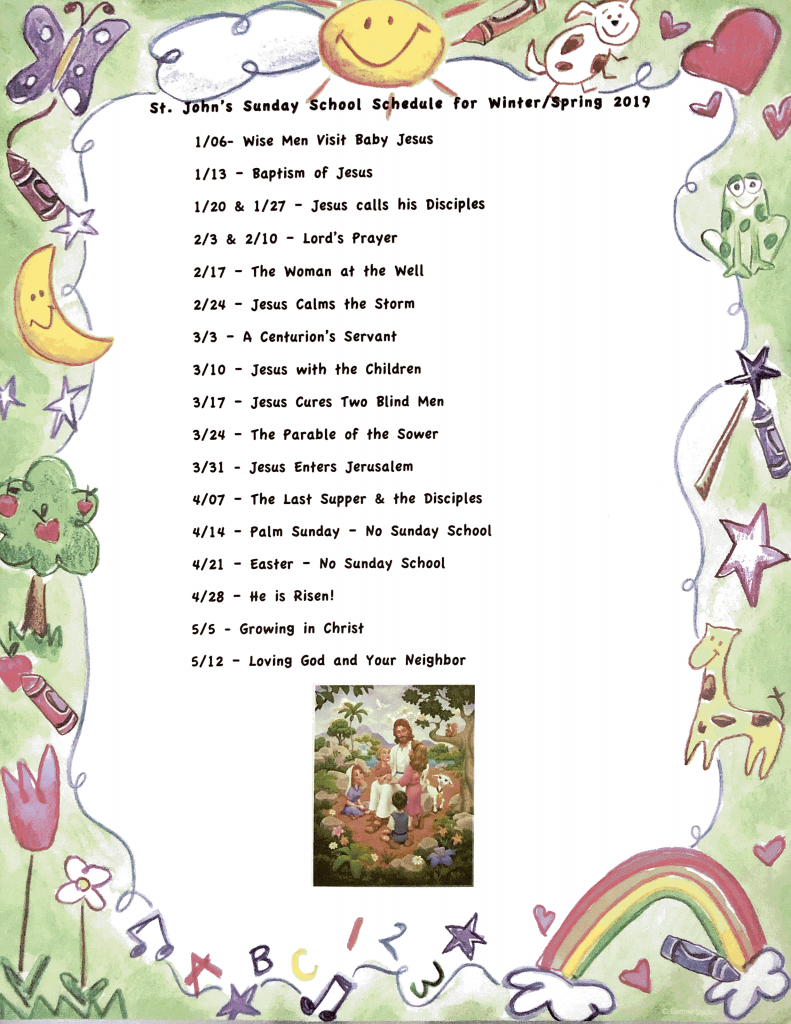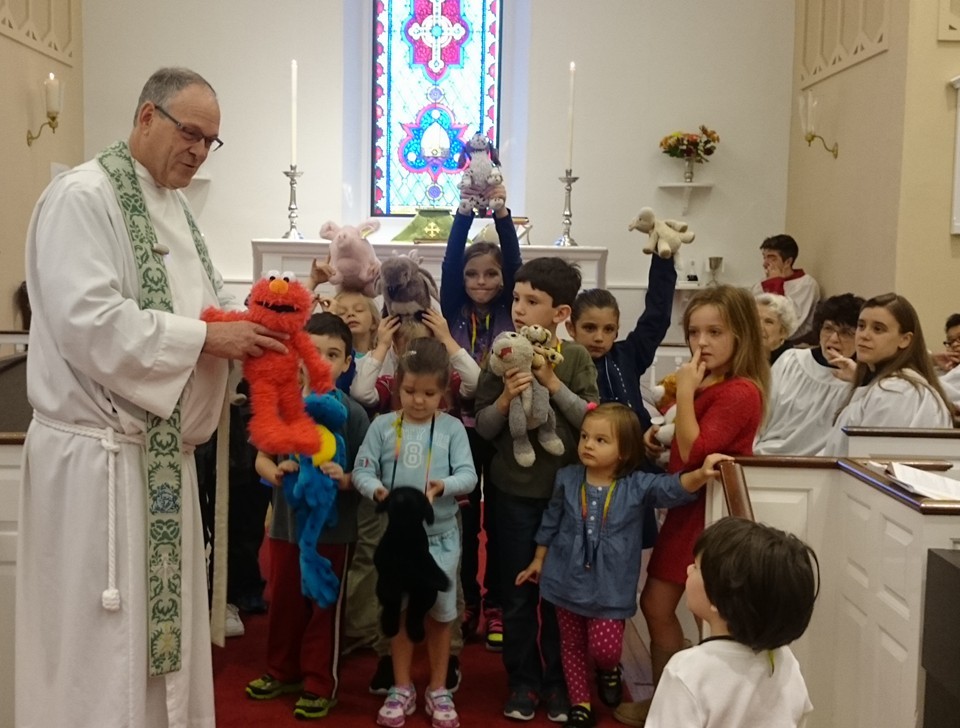 Our Goals:
Study the stories of the Bible in an age appropriate setting
Meet the basic life needs of our children- spiritually, socially, emotionally, etc.
Actively involve our children in Bible study and Sunday School
Provide teacher training in practical ways to guide and motivate children in the learning process
We hope that you and your children will come to St. John's and worship with us. Sept. 16th is Rally Sunday and after the 9:15 service, we will have games for the children in the playground and information and signups for our church ministries. On September 23rd, Sunday School will begin after Eucharist at the 9:15 Service and will end at 10:55 AM.
If you have any questions, please feel free to contact us at any time!
Margie Hatcher and Martha Pearlman – 2018-2019 – Sunday School Directors
Need more info? Please call Martha Pearlman at 610-299-5342
pearlmanmw@gmail.com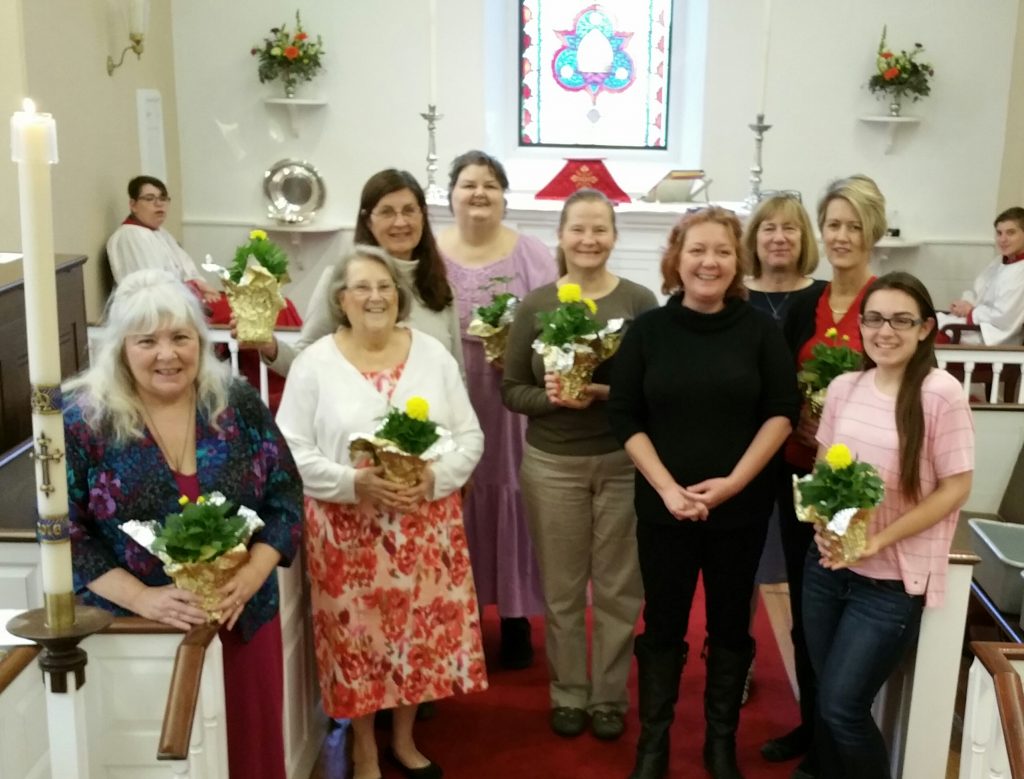 2018 Fall Sunday School Schedule
9/16 – Rally Sunday – We will have a Sunday School table so that you can register your children or confirm information from last year. Games and activities will be outside on the playground.
9/23 – Noah's Ark
9/30 – Abram's Call
10/7 – Abraham and Sarah's Visitors – Blessing of the stuffed animals at     the 9:15 Service
10/14 – Moses – Free From Slavery
10/21– The Parting of the Red Sea
*10/26 – Friday night Halloween Party! – 6:00-8:00 PM. All children ages 3-10 are welcome to join us for games, hayrides, pizza, etc.
10/28 – Moses and the 10 Commandments
11/4 – Joshua & the Battle Of Jericho
11/11 Naomi and Ruth
11/18 – Jonah and the Whale
11/25 – Thanksgiving Activities in all classes
12/2 – Advent I – no Sunday School– Pancake Breakfast in Parish Hall between the 3 services.
12/09 – Advent II – A Child Called Immanuel
*12/09 Family Christmas Party in the Parish Hall from 5:30-7:00 PM. Children will have pizza and games downstairs from 5:30-6:30 PM and then join us upstairs for the singing of carols!
12/16 – Advent III – Angels Visit
12/23 –Advent IV – Jesus is Born and the Shepherds in the Fields
12/30 – no Sunday School – 2 service Sunday with 8:00 and 10:00 am.
1/6– no Sunday School – Sunday School resumes on the 13th!