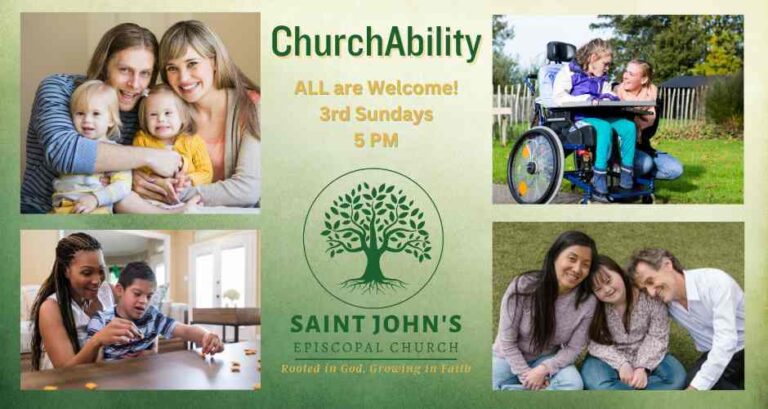 ChurchAbility is our no-shushing, inclusive worship service for children, adults and families of varying abilities and special needs. We create a safe place for all people to be cared for and BELONG. We hope to enrich the spiritual lives of individuals with intellectual and developmental disabilities, their families, friends and other supportive community members.
Starting October 15, 2023, ChurchAbility will be held the 3rd Sunday of the month at 5 PM in our Parish Hall. 
You can expect a short worship service with simple songs and cookie time (allergy aware snacks will be served or feel free to bring your own snack.) 
The building and parking lot are handicap accessible and there is an accessible restroom as well as a gender-inclusive/family restroom.
ALL are welcome! If you have any questions, please contact Rev. Jill.