Staff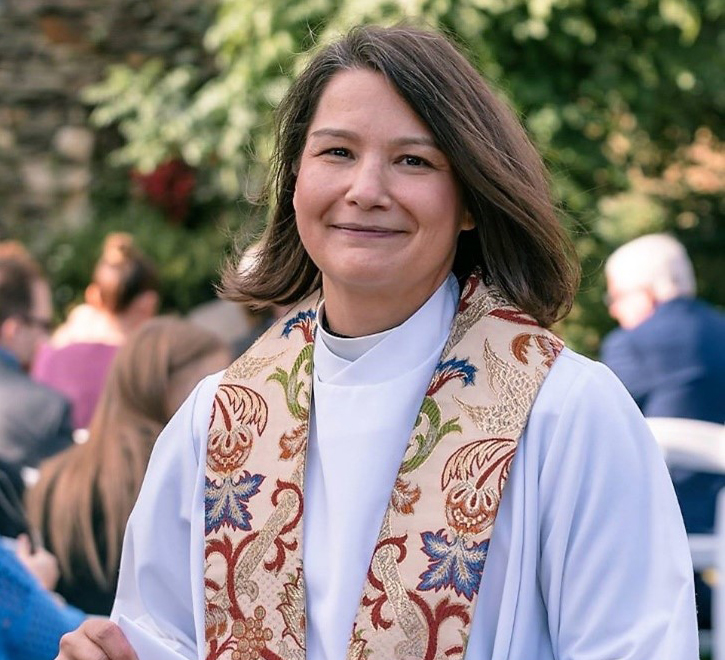 Rev. Jill LaRoche-Wikel, M.Div. – Rector of Saint John's (She/Her)
Jill LaRoche Wikel (rhymes with Michael) began her ministry as Rector in January 2021. Before her call as Rector, Rev. Jill served as part-time Associate Rector at Saint John's from 2012-2019, and Rector at The Church of the Ascension in Parkesburg, PA for a year and half. What excites Rev. Jill most about her call is proclaiming God's all-inclusive love for all of God's children as we actively build God's Kingdom on Earth so it mirrors that in Heaven. Also, if there is a way to proclaim that love while being outdoors in God's good creation, Rev. Jill will find it!
Jill serves on the Diocesan Standing Committee, Nominations Committee, Resolutions Committee, and is a member of the Anti-Racism Commission.
Jill and her husband Glenn have three daughters (Rachel attends Widener University, Sarah attends Bloomsburg University, and Claire attends Perkiomen School) who sometimes live at home and sometimes live on campus. Jill loves the outdoors and is an avid hiker and camper; she follows several sports teams (all of whom call Boston home); reads as much as she can, and shares a love of craft beer with her husband.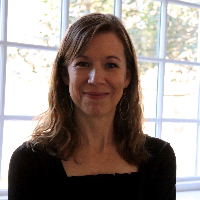 Jen Troutman – Parish Administrator (She/Her)
The day-to-day responsibilities of the office are managed by Jen Troutman. Jen has a degree in Sociology and has worked for various non-profits and colleges over the years. She concurrently serves as Digital & Social Media Manager at Reformation Church in Media, PA, where she is also an active member. She enjoys photography, volunteering, spending time with friends and family, learning about others' faith and discussing the enneagram.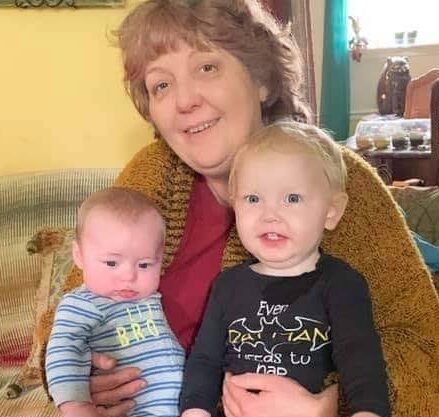 Margaret Hatcher – Children's Chapel and Arts Director (She/Her)

Miss Margie has been dazzling the children of St. John's with her
amazing gift of storytelling for nearly 15 years. With a background in
Theater Arts, it's not uncommon for Margie to create a life-sized
giraffe or transform our sanctuary into a forest to bring Vacation Bible
School to life. (Also, Margie is a fire-eater!). On Sunday mornings,
Miss Margie leads our Children's Chapel (meeting during the 10:30
service) and with the help of volunteers teaches in our Sunday School.
Margie's wonderful messages aren't for kids alone; she is also a lay
preacher, sharing her sermons several times a year.
Miss Margie is known as Muddypuddle to her five grandchildren:
Logan, Christopher, Elon, Rylan and Jayce. The best times are when they
come to visit the home she shares with her pig, Lulu, her dog, Little
Bear, and her cat, Herman. They all love to make music, play in the
garden, and feed the many goldfish who live in the swimming pool!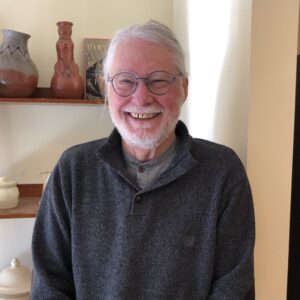 Rev. Terry Dinovo – Priest Associate (He/Him)

Rev. Terry grew up traveling around the country, moving from military base to base (his dad was in the Navy). He followed his dad into the Navy, but God's path for him, after a variety of jobs which ranged from barista to executive director, eventually brought Rev. Terry into ordination.

Rev. Terry was ordained as a Lutheran pastor, serving two parishes near Lincoln, Nebraska. He then spent a dozen years working in the library at Luther Seminary (Minneapolis). In April 2015, Rev. Terry was licensed as an Episcopal priest in Minnesota. It turns out the Episcopal Church is a much better fit for Terry liturgically, theologically and spiritually.  As a retired canon at Salisbury Cathedral told him, "You've come home." The Spirit works in mysterious ways.

Now as a licensed priest in Pennsylvania, Rev. Terry uses his training and experiences to assist Rev. Jill at St. John's. You'll see him up front from time to time in the pulpit, celebrating Eucharist, and on visitations…and the usual, "other duties as assigned."

Rev. Terry spends his summers in Minnesota. He has two adult children and five grandchildren (as one grandchild refers to me as "old grandpa" to distinguish him from his other grandpa). Rev. Terry and his fiancé Joy spend their time between Glen Mills and St. Paul with their beagle mix named Sokee. Joy is a professor of accounting at West Chester University. They actually grew up not far from each other in Ohio; both are 'Go Big Red' fans!
Our Church Sextons –
who keep our facilities clean.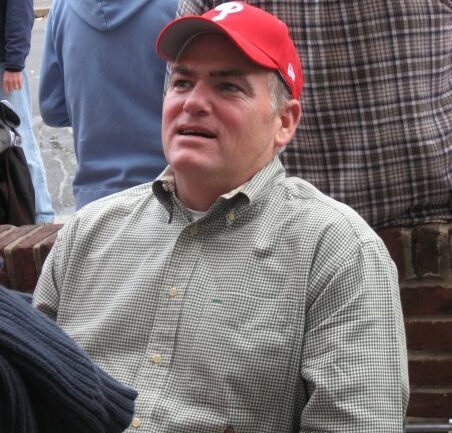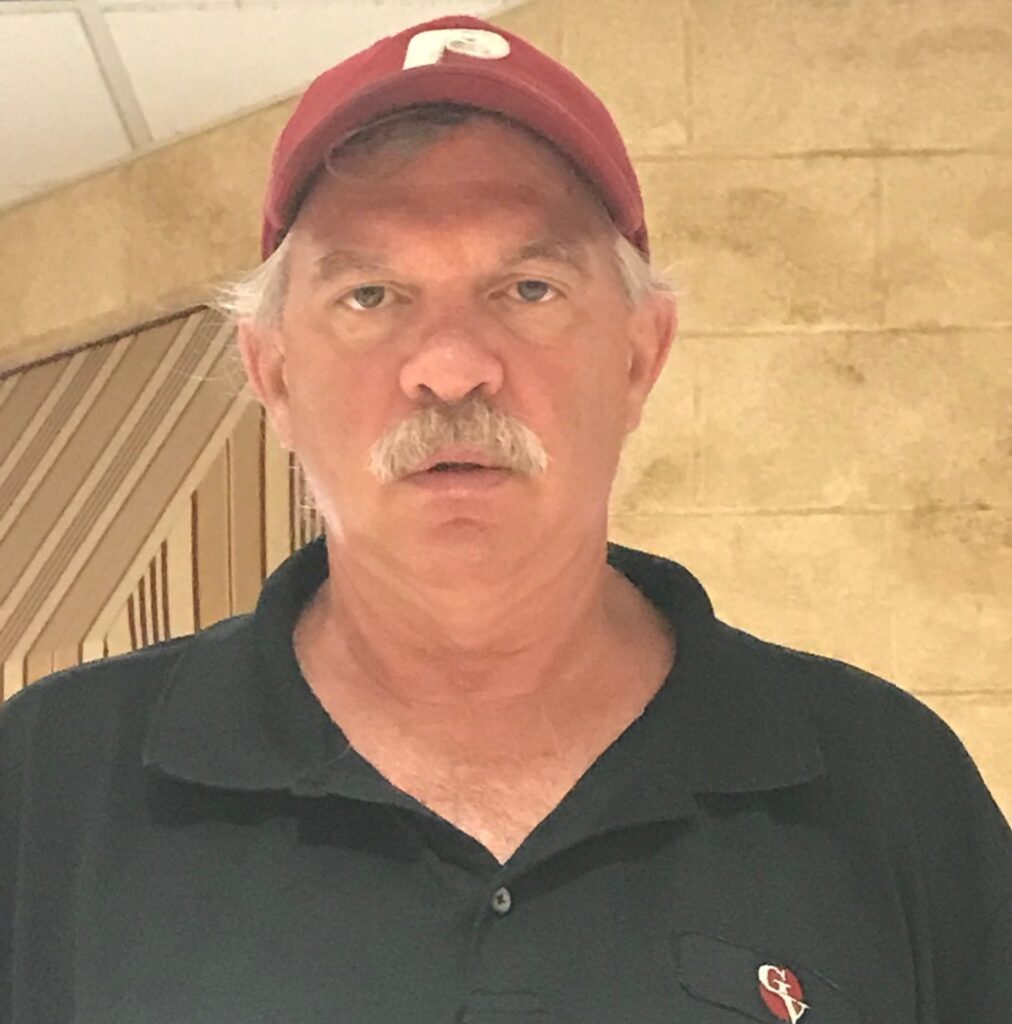 Vestry