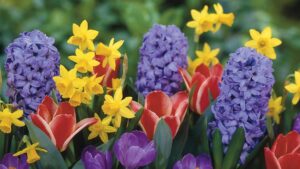 Consider donating to the Easter Flower/Music Fund "in Memory of" or "in Thanksgiving for" loved ones.  Each memorial is $25 and due by April 3. Questions? Call the office or email Carol Angus.
Use the button below to sponsor Easter flowers/music.
Placing flowers by the altar on Sunday mornings is a wonderful way to celebrate and remember the life of a loved one or of an important event.
Flowers may be given in memory of (M), in thanksgiving for (T), or in honor of (H) your special person or event. 
Please click the button below to learn more.