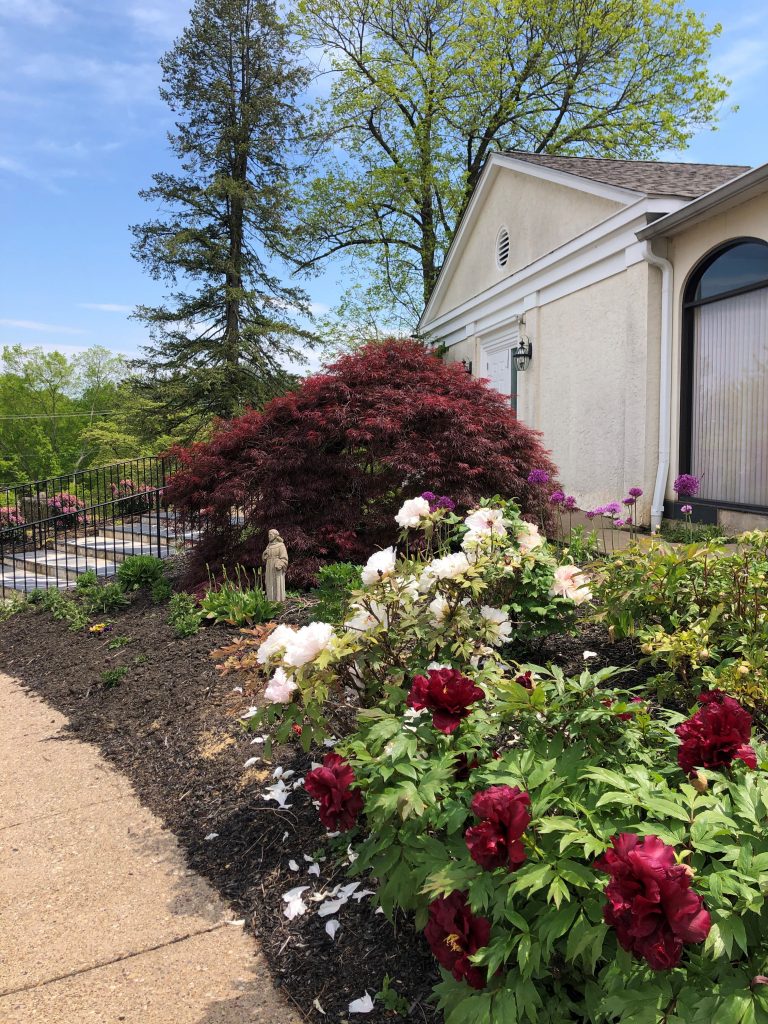 Open and Receiving Names through August
St. John's Church is actively searching for our next full-time Rector. We are listed as Open and Receiving Names through the end of the month of August. Please click on the New Rector Search tab at the top of this Home Page for more information on how to apply.
Summer Sunday Schedule
July 5 – September 6
8:00 am Traditional Rite I Holy Eucharist with Sermon
10:00 am Family Contemporary Rite II Holy Eucharist with Music,
a Children's Message in the Big Church, and a Sermon for Adults
11:00 am Fellowship Outside (Weather Permitting)
"Sign Up Genius"
All Church Members must sign up for Worship each Sunday. "Sign Up Genius" will be emailed to Church Members twice a week. Be sure to sign up before Fridays at Noon. Seating is limited to 25 in the church for each Worship Service, plus an additional 25 in the Parish Hall at the 10 am Worship Service.
"Visitors and New Comers Always Welcome"
You are welcome to visit any Worship Service at any time. Obviously, as a Visitor or a New Comer, you will not be able to sign up for a worship service ahead of time. So, when you visit, please make yourself known to the Usher for the day before enter the church. And please bring and wear a mask. Thank you.
We Have Returned to On-Site Worship and Programs

Church Office Hours: Mondays – Fridays 9:30 am – 1:30 pm.
Summer Sundays, July 5 – September 6: Two Worship Services 8:00 am & 10:00 am
Fellowship Outside after 10:00 am Worship, weather permitting.
Attendance limited to 25 in the church at both services with additional overflow of 25 in parish hall for 10:00 am. A video connection will be provided and communion brought to parish hall.
There will be online sign-up for each service.
Children and Adults 3 years and older must wear Face Masks. Bring your own from home for whole family.
Physical distancing will be observed.
If you are sick, you may not come to church. Please stay home and view the live-streamed worship service.
If you have an underlying medical condition, particularly if not well controlled, it is highly recommended that you stay home and view the live-streamed worship service.
10:00 am will be Live-Streamed on the church's Face Book Page. (See below)
Zoom Morning Prayer on Wednesdays at 11 am
Zoom ID and Password is emailed to church members every week.
Worship Booklet Links
Click on the links below to view a copy of this week's Worship Booklets. Hard copies of the booklets may be printed at home.
HYMNS FOR SERVICES AT ST. JOHN'S EPISCOPAL CHURCH
Live-Stream Link
Click on the "Facebook Live Video" link below on the days and at the times mentioned above to view our live-streamed Worship Services on the Church Facebook page.
Click below for