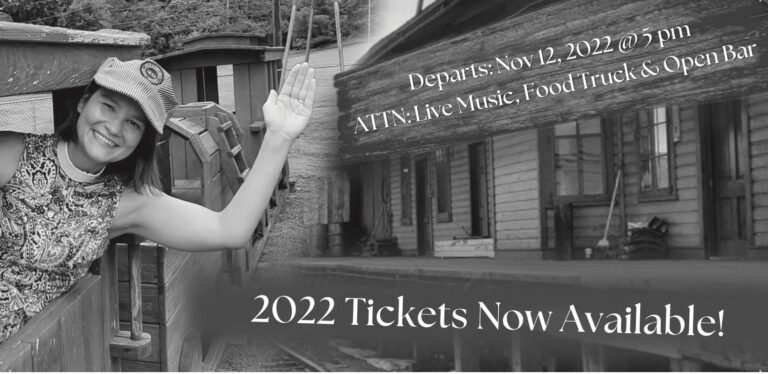 St. John's Station Soiree 2022
Join us on Saturday, November 12 from 5-7pm as the Giving Train arrives at our first annual St. John's Station Soiree! We'll enjoy live music from the awesome Crooked Rose Band, delectable food from Dos Gringos Food Truck and an open wine & beer bar. Peruse the stops on the giving train and scan a QR code to donate or do so beforehand below and just enjoy the evening.
Tickets are $30 in advance or $40 at the door. Don't wait – reserve your tickets now!
Please note: This is an Adults-ONLY event.
All Aboard!
As in the past few years, church leadership has come up with five "train stops" where our beautiful little church could use extra financial support. Once you find the stops that are right for you, you can give online or by check.
Stop 1:  School House Rocks!
Revitalize our downstairs space for our children to learn and grow in Christ; as well as fund future Youth Group mission trip
Stop 2: Mission Manor
Support for our outreach programs in Chester and our sister parish San Andres, Guatemala
Stop 3: When You Wish Upon a Star 
Wish list items that need special attention: Don't Play with Fire (kitchen suppression system);
Lights!Camera!Action! (tech upgrades);
Blinded by the Light (window treatments for the offices)
Stop 4: Steeple on a Hill
Using contributions for whatever is most needed to lovingly maintain our 300 year old property
Stop 5: Music City!
Special musicians and our organ fund
Last Stop: PartyTown!
New this year is a final station for fellowship with your St. John's friends. There will be music and dancing outdoors! Delicious food and adult beverages (wine/beer)! Indoor tables for quieter conversation! And so much fun!