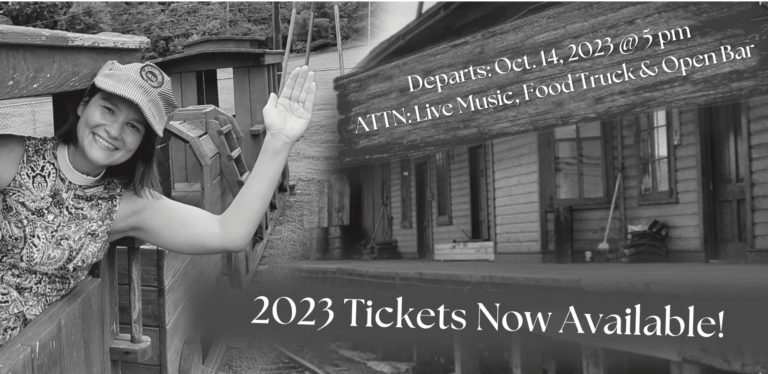 St. John's Giving Train 2023
Join us on Saturday, October 14 from 5-8pm as the Giving Train arrives at our first annual St. John's Station Soiree! We'll enjoy live music from the awesome Crooked Rose Band, delectable food from Dos Gringos Food Truck and an open wine & beer bar. Peruse the stops on the giving train and scan a QR code to donate or do so beforehand below and just enjoy the evening.
Tickets are $35 in advance or $40 at the door. Don't wait – reserve your tickets now!
Please note: This is a Mature-Teens & Adults-ONLY event.
All Aboard!
As in the past few years, church leadership has come up with five "train stops" where our beautiful little church could use extra financial support. Once you find the stops that are right for you, you can give online or by check. All in, with your generous help, we hope to raise $35,000!
Stop 1: "When you Wish Upon a Star" (Goal: $9,000)

Safety Dance – Upgrades to our Safety/Security systems ($3000)

Listen to the Music – Enhancing our worship with music and technology ($3000)

Strawberry Fields Forever – To expand the use our of back field in the future ($3000)
Stop 2: Lean on Me (Goal: $4,000)
Supporting parish outreach and our ministry partners in Guatemala and Chester
Stop 3: SchoolHouse Rock (Goal: $4,000)
Improvements to our Sunday school rooms and support for our youth group
Stop 4: Ring of Fire (Goal: $8,000)
To prevent our parish hall from becoming one by replacing a faltering a/c unit
Stop 5: O Come All Ye Faithful (Goal: $10,000)
The Saint John's fund to support anything that arises as we lovingly steward the land we've worshiped on for centuries
Last Stop: Live Giving Train at Saint John's!
The final station will be for fellowship with your St. John's friends. There will be music and dancing outdoors! Delicious food and adult beverages (wine/beer)! Indoor tables for quieter conversation! And so much fun!