"Growing God's Kingdom"
2023 Stewardship Campaign and Pledge Commitment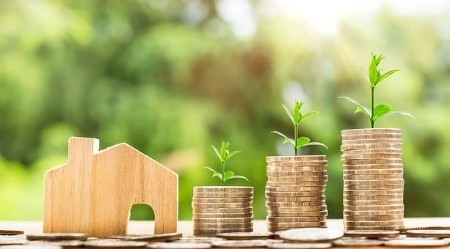 Dear Members and Friends of St. John's Church:
We are grateful to you and to all the members of our congregation. This year has been a remarkable one for St. John's. We've witnessed such generosity and love as you contribute your ideas, your funds, your time and talent to our parish and the community. Because of your commitment, we expect to end 2022 in a good financial condition. Thank you!
And now, we look forward: there is so much we can still accomplish together as we continue to be a place of welcome and connection, a place that is a witness to God's love in everything we do.
Our 2023 stewardship theme is "Growing God's Kingdom" and with your help that is exactly what we will do. Responding to the changing needs of our Sunday School families, we will launch a new offering to 4th and 5th graders even as our youth group grows. We'll continue to enhance our music program and Live Stream capabilities. Parishioners deepen their sense of connection to each other at our many fellowship opportunities and grow their faith at our educational gatherings.
Your individual pledges help fund our operating expenses and support our activities from Sunday services to outreach programs for Chester Eastside and Guatemala. Your contributions provide for the salaries of our Rector and staff, pay for insurance, utilities, and office expenses. Your annual pledge is vital for the Vestry to plan for these operations. Please consider what St. John's means to you and make your pledge commitment for the upcoming year. Your Vestry Leadership have committed their support and pledges for next year – please join us. If you can, please also consider a 5% increase over your previous pledges.
Fill out your 2023 pledge form digitally here. Alternatively, you can turn in the paper form that was sent to your home or print it here and bring/send to church. We ask that all pledges be made by Commitment Sunday, October 30 if possible.
Thank you for supporting St. John's and its ministries. Your efforts through time, talent and financial giving allows St. John's to be a church where you can experience meaningful worship, grow spiritually and belong to a welcoming community.
Rev. Jill LaRoche Wikel, Rector & Vestry of St. John's
Vestry Members: Ann McGonigal, Bill Calhoun, Danielle Yoch, Diane Carlin, Dick Constable, Gerry Tierney, Jacqui Dunn, Mary Pat Lynam, John Pachkowski, Ron Hammer & Tracey Payne