Saint John's follows a two-service (8&10 am) schedule during the "summer" (Memorial
Day weekend through Labor Day weekend) and a three-service schedule during the
school year. The intricately planned Sunday schedule, designed with worship, education
and fellowship for people of all ages and spiritual interests is described below.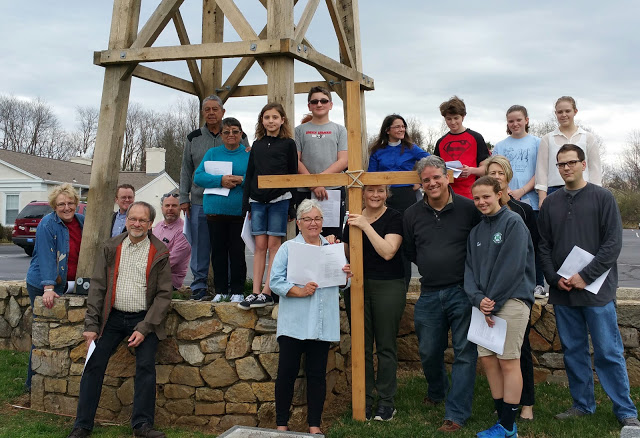 Each Good Friday, the Stations of the Cross liturgy begins at 2:30 and continues throughout the Saint John's property.
There are other study groups: a ladies literary fellowship group, a seasonal Bible or
Theological groups during the week.
When parishioners are ill, clergy and lay ministers are ready to visit, bring Holy
Communion and provide spiritual care. We believe that all parishioners should have the
opportunity to grow spiritually and to receive the love and care of Christ through the
church.
Preparing for Advent
Summer Schedule:
Memorial Day Weekend through the
Labor Day Weekend
8:00 am
Rite I Eucharist (spoken)
10:00 AM
Rite II Eucharist with music
Tea on the Terrace following the liturgy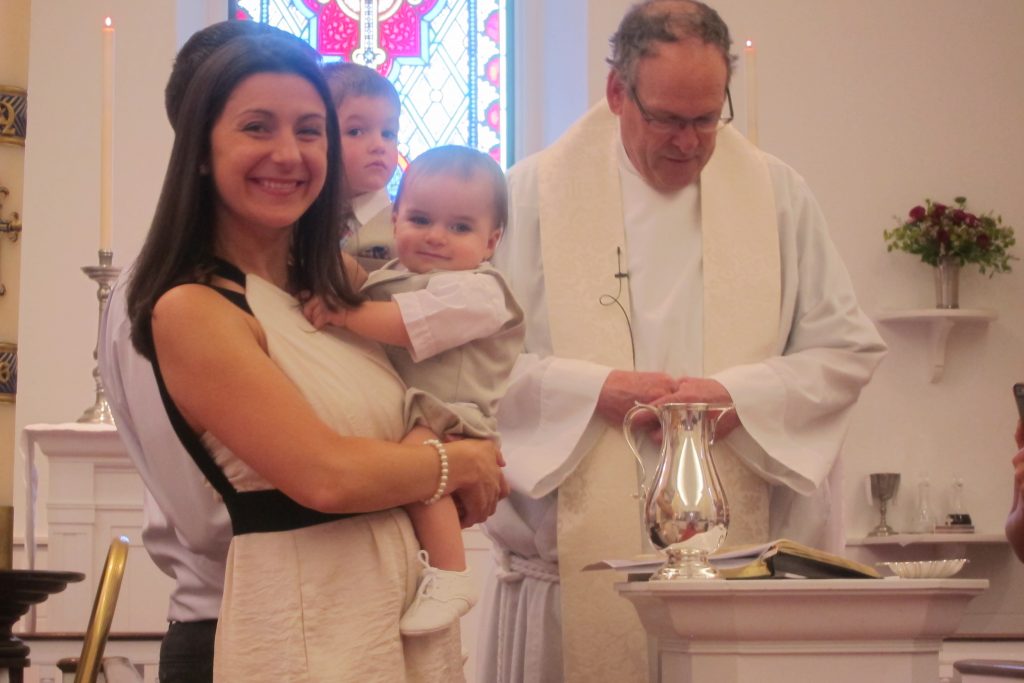 A baptism underway
Sunday Services
School Year Schedule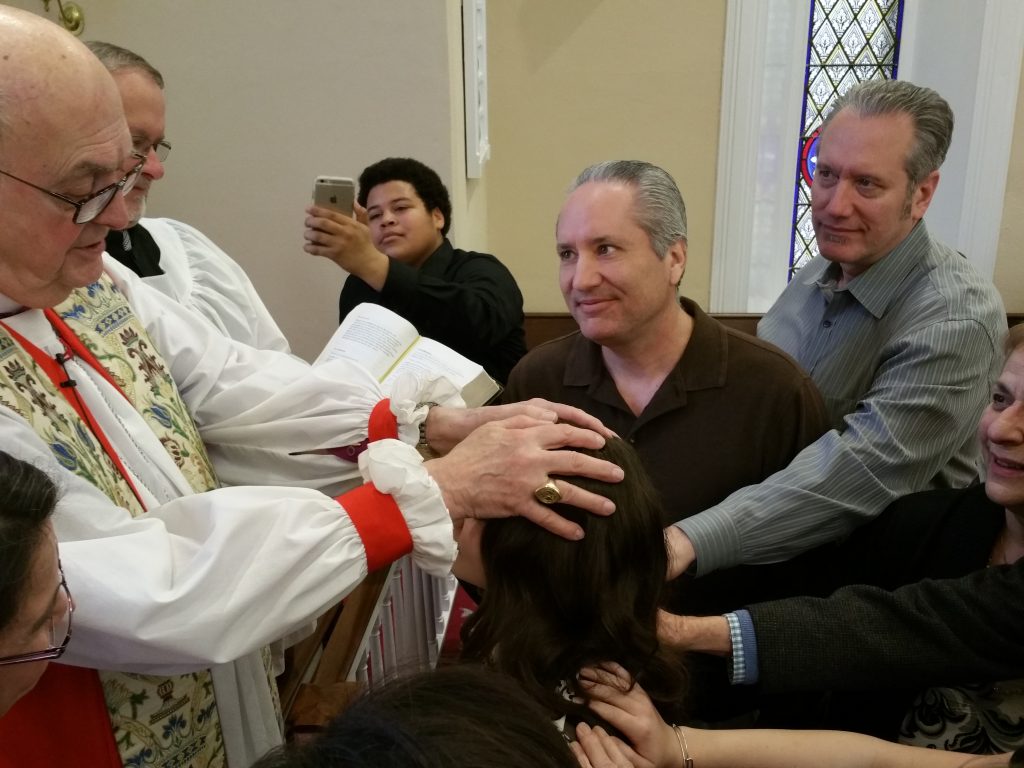 Bishop Lee blesses a young child
8:00 am
Rite I Eucharist (spoken)
Coffee Hour
9:15 am
Rite II Family Eucharist with Music
Children leave for Children's Chapel During
Adult Sermon time
10:15 to 10:55 am Sunday School, Fellowship
& Adult Education
11:00 am
Holy Communion Rite I or Rite II
Occasional Morning Prayer
A picture is worth a thousand words
Our 8:00 a.m. Eucharist is a traditional Rite 1 liturgy focusing on the spoken word
and the quiet contemplation of how the Holy Spirit moves us and guides us in our daily
lives.
Our 9:15 a.m. Eucharist is a family oriented Rite II liturgy with a mix of contemporary
and traditional music styles. A Children's Chapel during sermon time is a special feature
that gives parents their own spiritual time.
The Education Hour is nestled between the 9:15 and 11 o'clock services and
provides fellowship and learning for all those who attend. Children attend Sunday School
while adults can choose to attend a variety of weekly seminars on a broad range of
subjects.
Our 11:00 a.m. Eucharist is a more traditional Rite II liturgy full of music and song.
This service features a full choir, congregational singing and inspirational preaching.